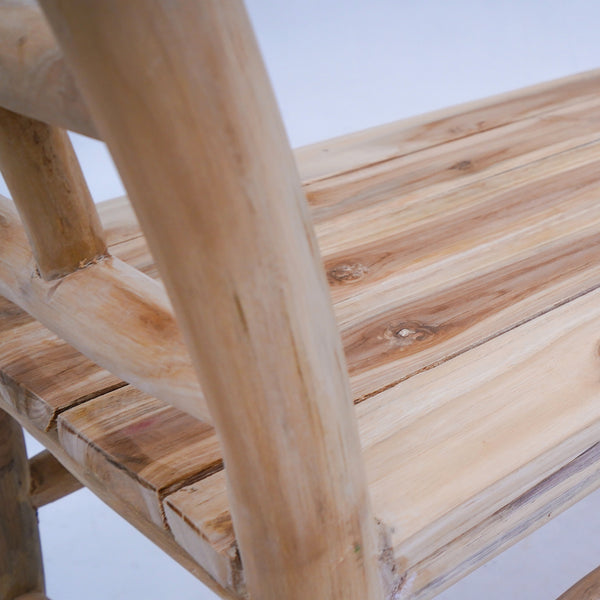 Why We Love The Whitsunday Collection
Using only plantation teak wood, the Whitsunday Collection of teak furniture is a true marvel of hand-crafted ingenuity. Each piece is hand-selected, hewn, assembled, and finished with a hand sanding that gives each piece a natural lustre that will patina over time to a gorgeous silvery hue - if you wish of course. Natural, unfinished teak will change naturally when exposed to the elements, like sunlight and moisture. Teak can also be treated regularly with specialty oils to maintain its appearance if you so desire.
The armchairs and sofas are complimented by cushions covered in luxurious UV and stain protected covers in a crisp white, offering a timeless look. 
The use of teak branches is why we love this collection. It's a whimsical and innovative twist on the tried and true designs of the past century, when the natural strength and resistance to the elements is required in a piece of furniture. Perhaps you have an exposed patio, a favourite verandah, a perfect pool house - whichever area of the home you choose, the Whitsunday Collection is sure to delight.