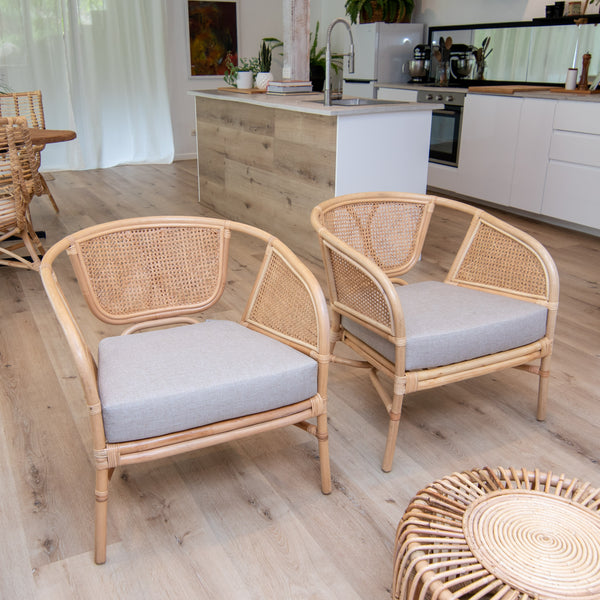 Why we love the Coastal Chic look.
Modern Boho. Boho Chic. No matter what you call it, it's a look that continues to excite the senses. Built around the natural and light hues of natural rattan (no plasticky stuff here!) Boho Chic furniture reflect the reason of using natural rattan in the first place: lightness, durability and visual appeal. Mixing an matching items that are a bit more formal, such as the Bel Air armchairs in the image above, with collections that showcase rattan with the skin on, gives the eye plenty of texture and natural hues to feel surrounded by nature in the comfort of your favourite space. Shown above with the Bel Air chairs are the Montego Coffe Table Set and the Santa Rosa side table with glass.
Below is the Fitzroy occasional chair in natural.